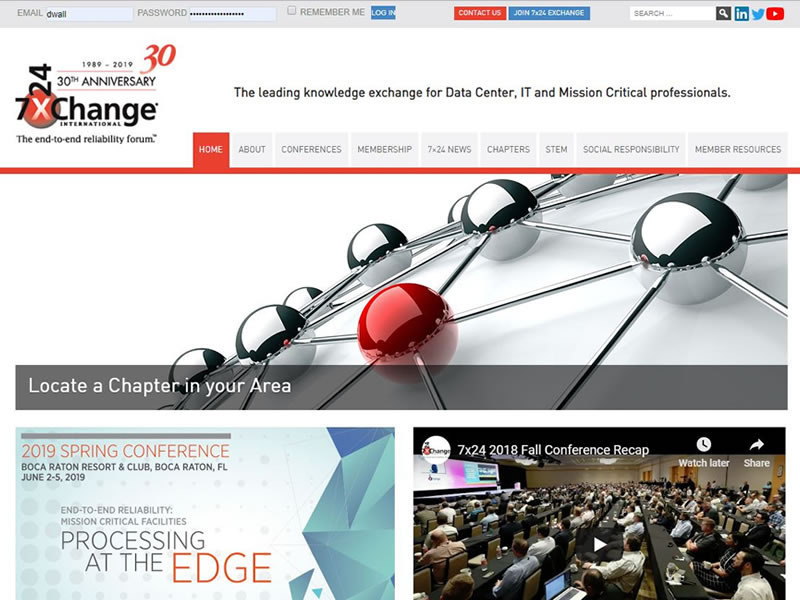 7×24 Exchange International
7×24 Exchange is the leading knowledge exchange for those who design, build, operate and maintain mission critical enterprise information infrastructures. The organization's goal is to improve end-to-end reliability by promoting dialogue among these groups. 7×24 Exchange is committed to addressing the challenges of sustainability and giving back through its social responsibility initiative.
With a growing online presence and a need to expand its digital footprint, Dolci provided initial design guidance and manages the site's content, as well as design updates, as dictated by the organization's needs.
In addition to the website, Dolci manages all aspects of 7×24 Exchange's social media, email marketing, and print materials.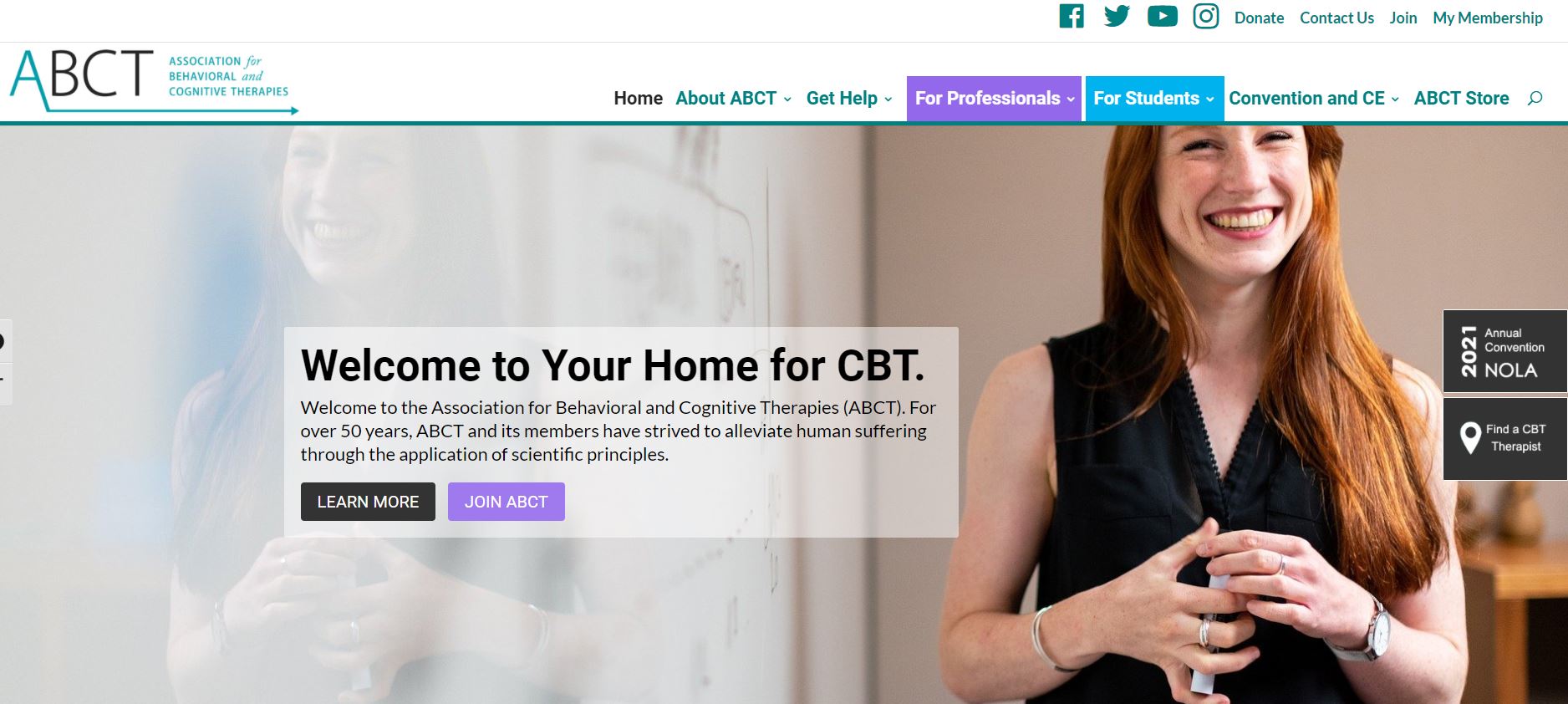 Association for Behavioral and Cognitive Therapies (ABCT)
ABCT had a need to upgrade and enhance its technology infrastructure, including their Association Management System and a new Content Management System.
Dolci Interactive provided complete management services for the complete undertaking, including identification of what systems would be needed, development and execution of a project plan, and creation of a new website.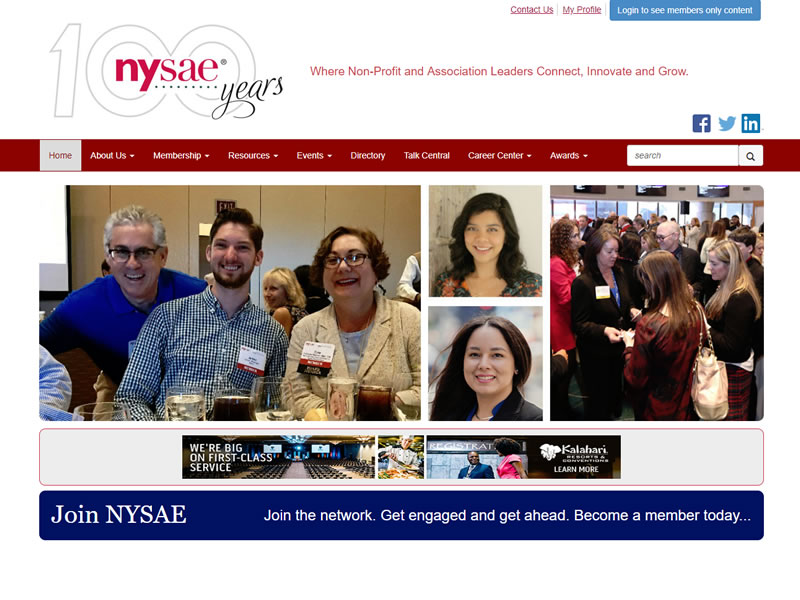 New York Society of Association Executives (NYSAE)
Founded in 1919, the New York Society of Association Executives' mission is to lead in advancing and serving the profession of association and not-for-profit management.
NYSAE is the "association of associations" which are headquartered in the Tri-State region of New York, New Jersey & Connecticut. NYSAE's members are full-time paid chief executives and middle managers of trade associations, professional societies, voluntary organizations, other not-for-profit organizations and supplier firms.
Since the website's inception, Dolci has provided every element of design and content management. The latest rendering was an award-winning design as designated by the hosting company, Higher Logic. 
In addition to the site management, Dolci managed the social media endeavors with the assistance of volunteers, as well as email design, webinars, and other interactive elements.