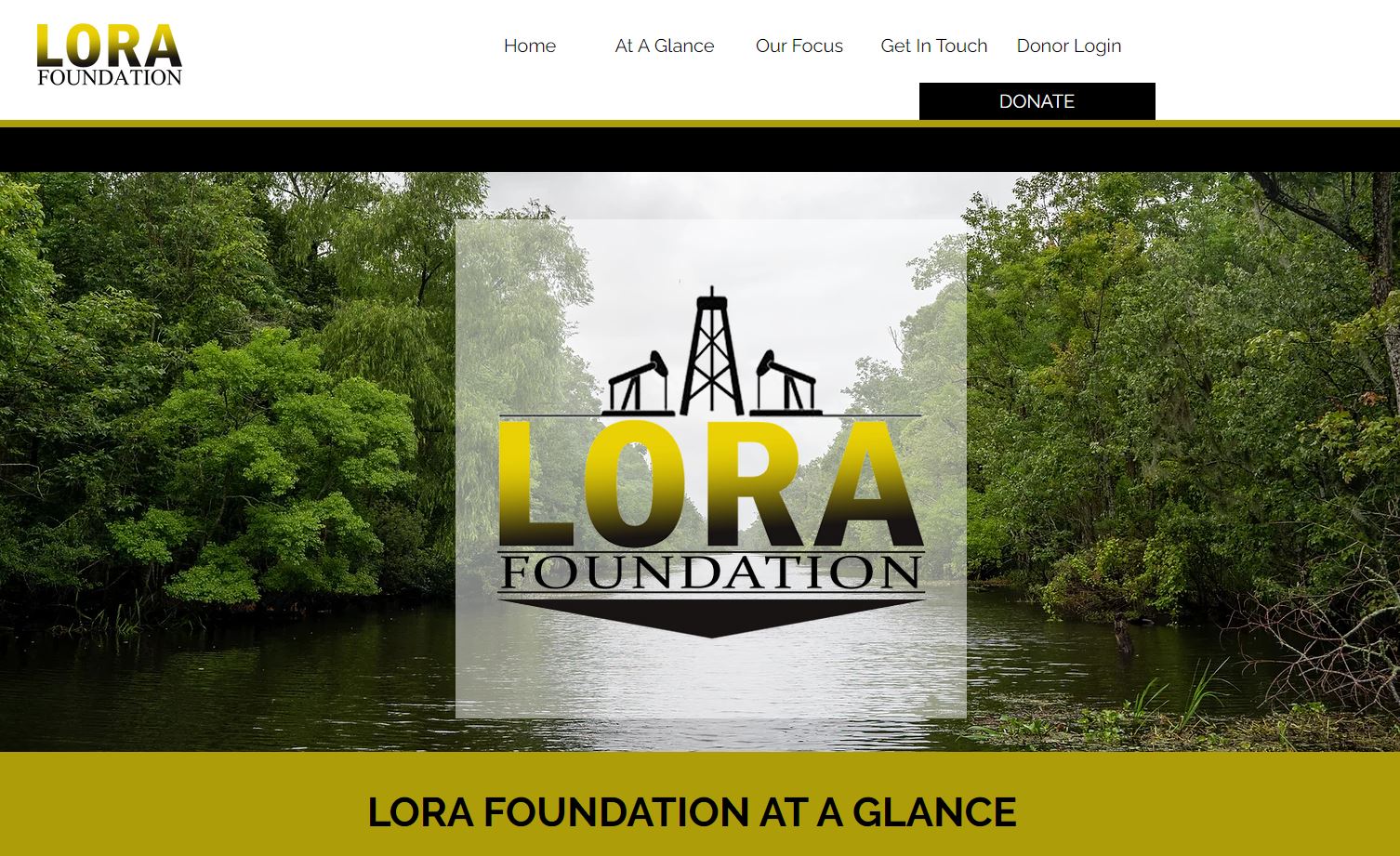 LORA FOUNDATION
The LORA Foundation goal is to fight climate change one well at a time. Their mission is to work with the Louisiana Department of Natural Resources and the Louisiana Office of Conservation to reduce the escalating orphan well numbers and provide safe, efficient, and effective plugging and abandonment solutions.
Their vision is to help reduce that list of 4,000 orphan wells to zero.
Dolci Interactive provided website design and development services and helped the organization to acquire a donation management platform. We continue to provide ongoing support and training for site enrichment.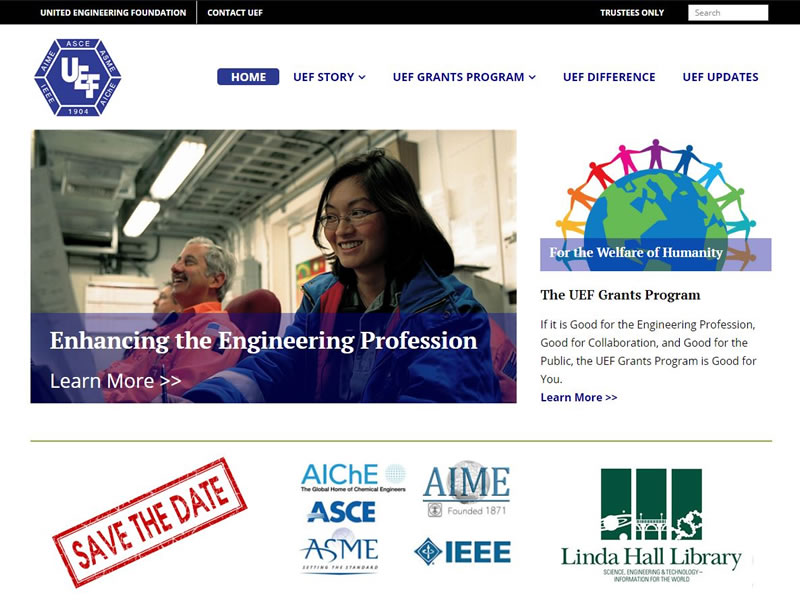 United Engineering Foundation
The United Engineering Foundation Inc. (UEF) is the successor organization to the United Engineering Society (UES) which was founded in 1904 with the generous support of Andrew Carnegie.
The members of the UEF are the American Institute of Chemical Engineers (AIChE), American Institute of Mining, Metallurgical and Petroleum Engineers (AIME), American Society of Civil Engineers (ASCE), American Society of Mechanical Engineers, and Institute of Electrical and Electronics Engineers (IEEE).
The foundation was in need of a complete website overhaul in which Dolci Interactive provided complete top-to-bottom services. This included discovery, design, development and deployment. As a continuation of service, Dolci provides additional system updates and hosting for the organization.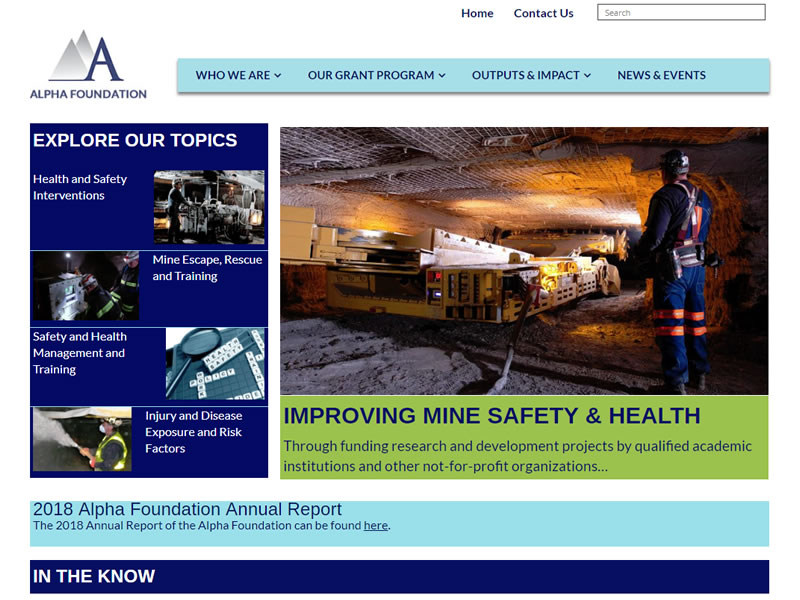 Alpha Foundation
The Alpha Foundation for the Improvement of Mine Safety and Health, Inc. was established as part of a Non-Prosecution Agreement (Agreement) entered in December 2011 by the United States Attorney's Office for the Southern District of West Virginia, the United States Department of Justice and Alpha Natural Resources, Inc. ("Alpha") and Alpha Appalachia Holdings, Inc. This Agreement was related to the explosion at Upper Big Branch Mine, an underground coal mine owned by Performance Coal Company, a former affiliate of Massey Energy Company, which Alpha acquired in June 2011, over a year following the UBB explosion. 
The organization needed a complete website overhaul that provided them with a redesign from the ground up. The site also hosts numerous downloadable reporting documents for which Dolci programmed a mechanism for staff to update autonomously. In addition, Dolci provides ongoing support, email and web hosting.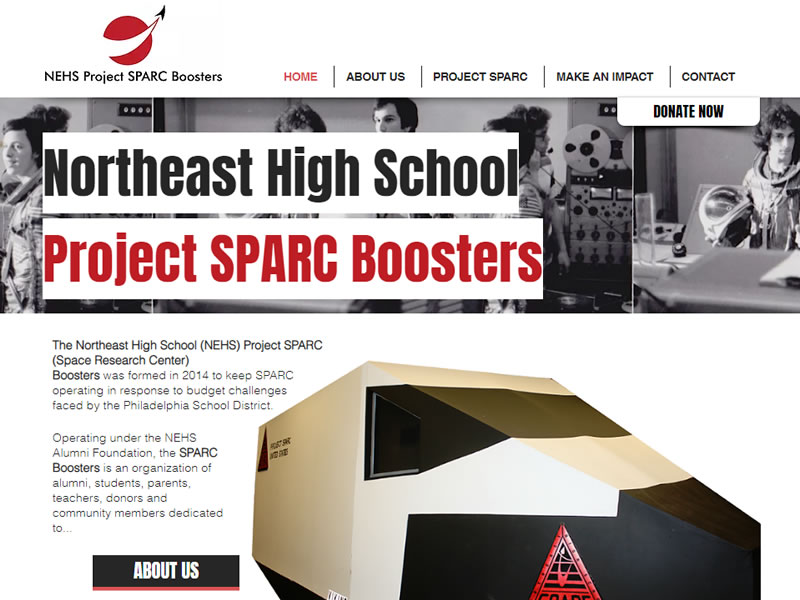 NEH SPARC Boosters
The Northeast High School (NEHS) Project SPARC (Space Research Center) Boosters was formed in 2014 in response to budget challenges faced by the Philadelphia School District.  Operating under the NEHS Alumni Foundation, the SPARC Boosters is an organization of alumni, students, parents, teachers, donors and community members dedicated to continuing the important STEM program.
The organization needed a website to highlight its STEM activities as well as raise money through donations. Dolci Interactive provided all design aspects from the ground up, while site updates are managed by the organization's volunteers.