Events/Specialty Websites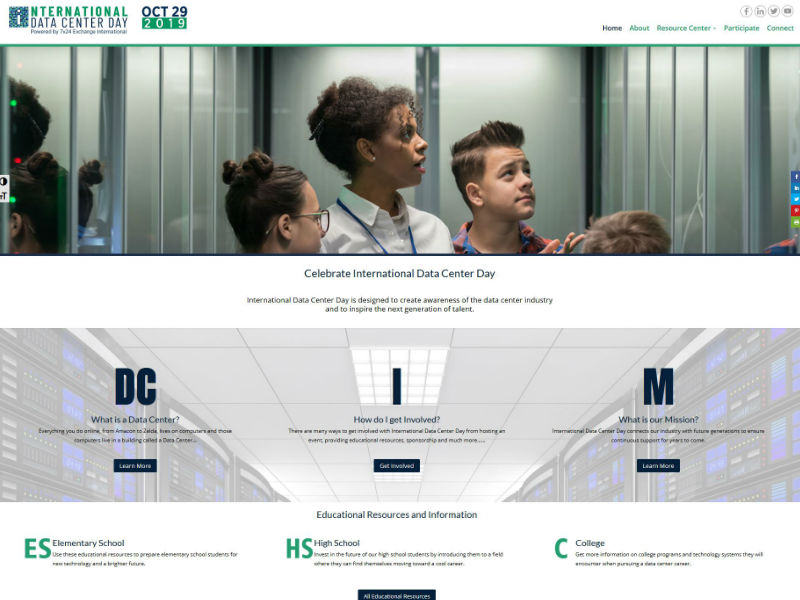 International Data Center Day
International Data Center Day is designed to create awareness of the data center industry and to inspire the next generation of talent. It provides the industry an opportunity to open their doors and show, in a collaborative effort, what data centers are, why they are so important to our connected world, and the wide array of career opportunities that are part of the data center industry.
Working with our client, 7×24 Exchange, we developed the site based on their needs, provided content recommendations, and site map structures. Using our standard approach of discovery, design, development and deployment, we were able to build and launch the site within a short time frame.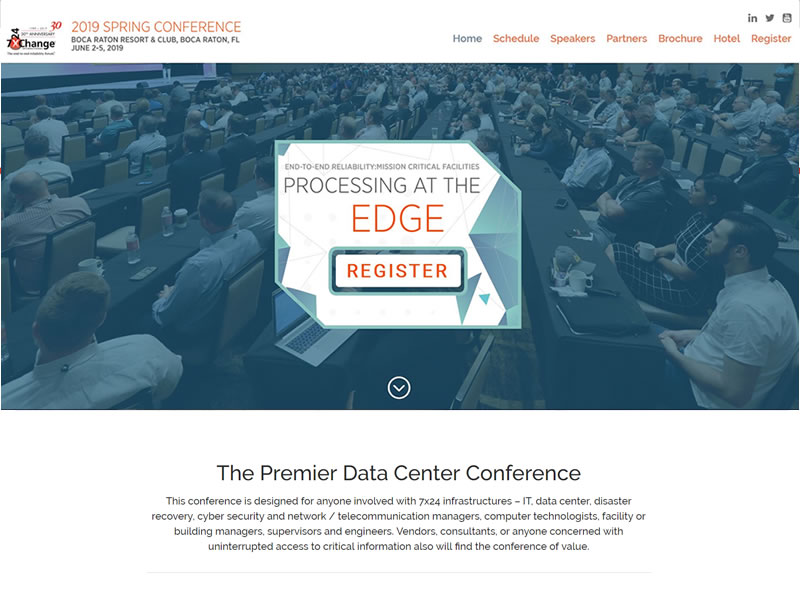 7×24 Exchange Conferences
 7×24 Exchange is the leading knowledge exchange for those who design, build, operate and maintain mission critical enterprise information infrastructures. The organization's goal is to improve end-to-end reliability by promoting dialogue among these groups. 7×24 Exchange is committed to addressing the challenges of sustainability and giving back through its social responsibility initiative.
In realizing that mission to build dialogue, the organization hosts two conferences each year. The Dolci team provides complete website and conference app development and content management in line with the content expectations of the organization and its community.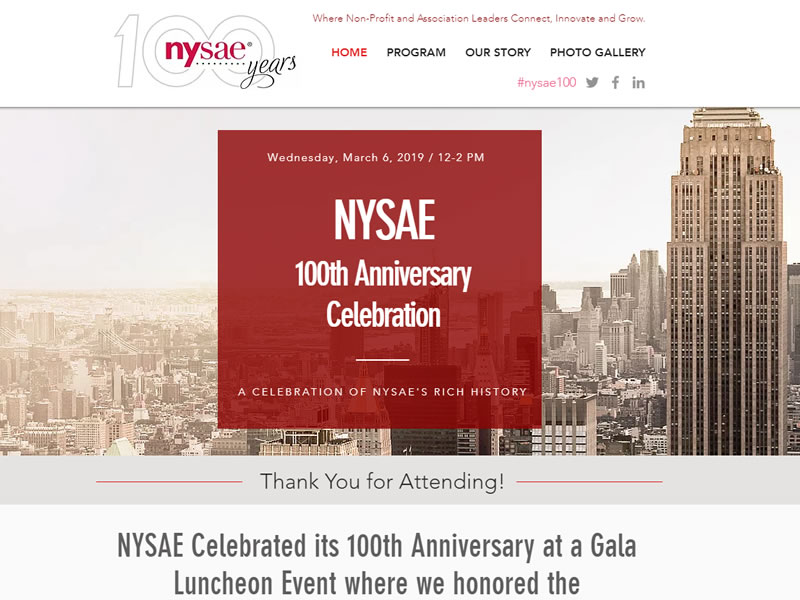 NYSAE 100th Anniversary
Not every organization has the opportunity to celebrate 100 years in existence, but when NYSAE looked upon that milestone, Dolci was there to provide the organization with a new and fun website meant to promote the program and highlight the accomplishments of the society.
Dolci built the site with the intent of it to be used as a way to highlight the special luncheon event. Although the event has passed, the site remains a testament to the tremendous acccomplishments of the organization.